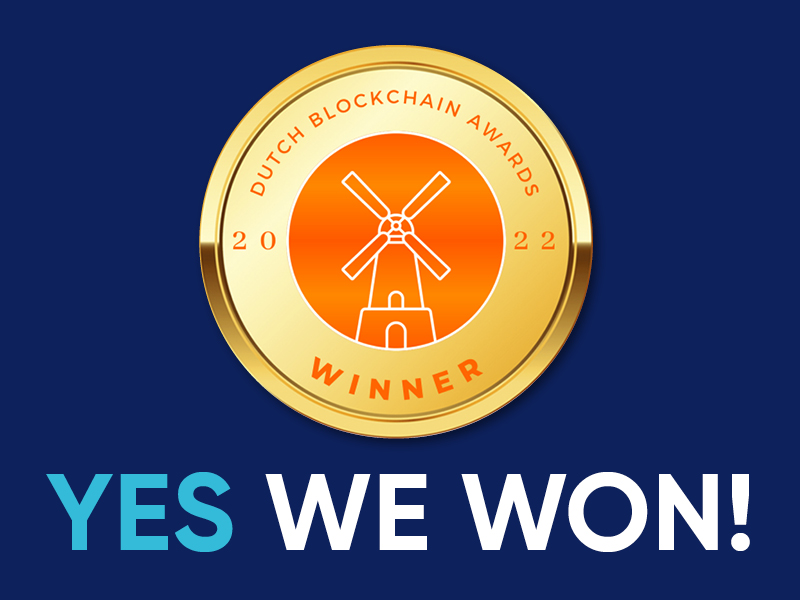 24 Nov

Watsonlaw Crypto Team wins the BCNL Community Award 2022

Our crypto team has won the BCNL Community Award 2022! The award is a Blockchain Netherlands Foundation initiative in which the public votes for various categories. The presentation is part of the Dutch Blockchain Week, which is taking place this week. Our team won the award in the BCNL Community Award category for its commitment to the crypto community and the degree to which they regularly share knowledge and create exposure, especially regarding crypto regulation.
From pioneers to experts
Since the establishment of Watsonlaw in 2018 the crypto team has dedicated itself to making the legal world of crypto and blockchain more comprehensible, transparent and accessible for the community. Joint founder of Watsonlaw and crypto expert Willem Jan Smits: "First of all, I am very proud that we have won the Dutch Blockchain Award. Precisely because this was a team effort. This award is a reward for our team's continual efforts to create awareness regarding the implications of rapidly changing regulations in the crypto field. We do this to keep the sector, and our clients especially, up to date so that they can make adjustments and prepare in time for changes in the law. So thanks goes to Camiel Vermeulen, Eline Janssen, Inge Lakwijk, Rens Kattebelt, Marlinde Nannings and Jorie Corten. Without your efforts, this would not have been possible. And of course special thanks to our supporters who, through their vote, showed their appreciation for our efforts'.
Crypto update
Knowledge is shared in many ways. For example, there is a bi-weekly crypto newsletter, we share specific ins and outs about crypto legislation in various podcasts and workshops and with great regularity we write blogs and news items about regulations in the crypto field, including the new Markets in Crypto Assets Regulation (MiCA).