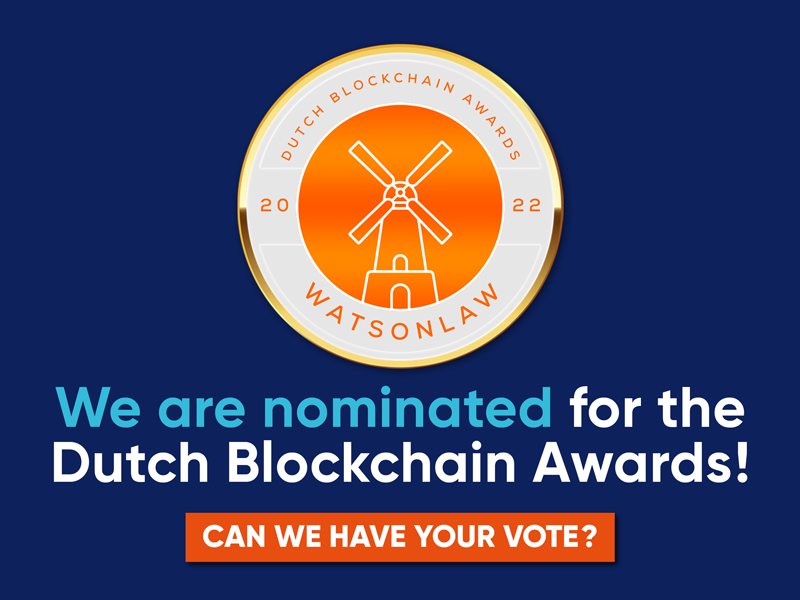 11 Nov

Our crypto team has been nominated for the Dutch Blockchain Awards 2022!

For the second year in a row, we have been nominated for the Dutch Blockchain Awards! This accolade underlines how (international) crypto companies, and leading parties like the Blockchain Netherlands Foundation (BCNL) and its community perceive our cutting-edge crypto team. A team that delivers state-of-the-art performance and that is also dedicated to the dissemination of knowledge and the creation of awareness regarding the consequences of new crypto and blockchain legislation.

The Dutch Blockchain Awards will be presented on Wednesday 23 November 2022. Cast your vote before the closing date 18 November. We really appreciate your support. You can vote here. Our crypto team has been nominated in the category BCNL Community Award for our involvement and support of the crypto community and for the degree to which we share knowledge and create exposure, especially in the area of crypto legislation.

Our thanks for this nomination go to our entire team. Special thanks to Willem-Jan Smits, Camiel Vermeulen, Eline Janssen, Inge Lakwijk, Rens Kattebelt, Marlinde Nannings and Jorie Corten. Without their getting-things-done mindset and tenacity for exploring the fascinating world of blockchain, we would never have been nominated.