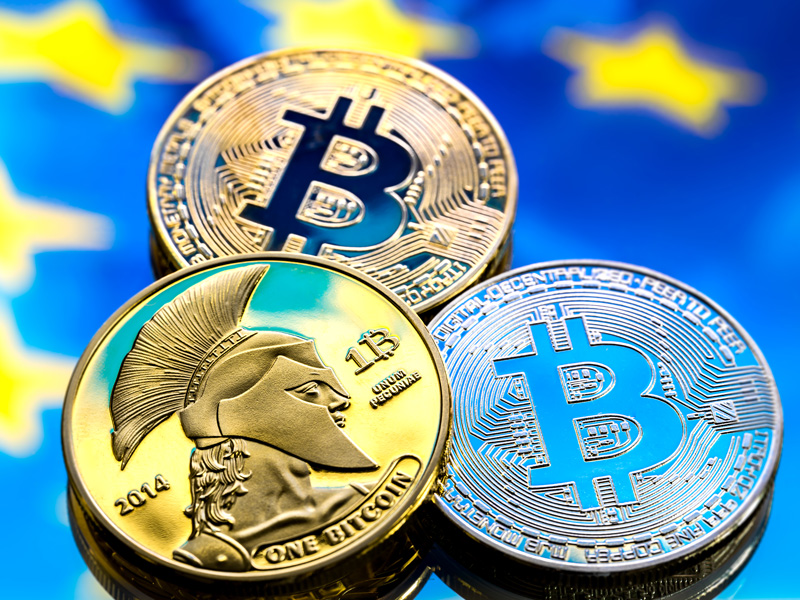 12 Jan

MiCA – Introduction to the Markets in Crypto-Assets Regulation
1. Digital Finance Package
The Markets in Crypto-Assets (MiCA) draft Regulation was released by the European Commission in September 2020. It is part of the Commission's Digital Finance-package  that aims to deliver innovative financial products to EU citizens, while maintaining high levels of investors' protection and ensuring financial stability throughout the Union. The Digital Finance Package puts forward four strategic priorities that transpire within the MiCA Regulation: removing fragmentation in the Digital Single Market, adapting EU law to facilitate digital innovation, promoting virtual finance, and addressing the inherent risks of these technological developments. Regulators expect that through digital friendly legislation that establishes common industry standards and facilitates exchange of information between market actors, they will encourage closer cooperation between innovative start-ups and established firms in the financial sector.
2. Political and Historic Context
In 2017, Bitcoin's groundbreaking rise in value alerted regulators around the world of the significant public interest that had accumulated behind the idea of decentralized finance, made possible thanks to the emergence of distributed ledger technology (DLT). By March 2018, the European Commission had published its FinTech Action plan, which called on the European Supervisory Authorities to examine the suitability of existing EU regulatory frameworks with regard to crypto-assets. The reviews conducted by the European Banking Authority (EBA) and European Securities and Markets Authority (ESMA) revealed that existing EU financial legislation is inapplicable to crypto-assets that do not qualify as financial instruments or e-money tokens. Moreover, due to the sheer variety of existing crypto-assets, it was found that tokens are often subject to diverging legal classifications under national law, which disrupts the uniform legal treatment of such digital property across Member States' jurisdictions. Consequently, attentions turned towards the potential dangers that unregulated virtual assets pose to investors and markets, which notably include consumer fraud, cyber security, money laundering and terrorist funding risks.
3. Creating Efficiencies
MiCA is aimed at closing regulatory gaps by bringing all crypto-assets falling outside the scope of existing financial regulations, such as the Markets in Financial Instruments Directive II (MiFID II) and Electronic Money Directive 2 (EMD2), within a single legislative framework. In the first place, the Regulation provides common EU definitions to clarify what constitutes crypto-assets, asset-referenced tokens (also known as stablecoins), utility tokens, and crypto-asset service providers (CASPs). Additionally, MiCA attempts to increase transparency levels within the crypto industry by establishing disclosure requirements for token issuers. It creates additional security for investors by stipulating minimum capital requirements for issuers of asset-referenced tokens that will serve as a form of price stabilization mechanism and will guarantee that purchasers' redemption requests can be met at all times. And lastly, MiCA replicates market abuse and market manipulation prohibitions so as to effectively expand the scope of the Market Abuse Regulation (MAR) beyond financial instruments and cover all crypto products, albeit in a substantially less detailed wat. The introduction of these measures is intended to accommodate the need for cutting-edge investment products, while balancing against financial risks intrinsic to DLT markets.
However, besides imposing obligations on token issuers and related service providers, MiCA also benefits the industry by addressing increased legal fragmentation in the regulation of crypto-assets throughout Europe. For instance, within the EU, Malta and Estonia have adopted bespoke domestic crypto regimes that establish licensing and monitoring conditions under which issuers and CASPs have to operate. Similarly, in other Member States with strong blockchain markets, such as Germany, the Netherlands, and Luxembourg, crypto service providers are required to register with their respective national financial authorities or central banks. This means that in order to provide EU-wide crypto products or related services, operators must comply separately with the domestic procedures of each host country. As an EU Regulation, MiCA supersedes any national regulatory frameworks applicable in the various EU Member States, creating a single crypto-asset licensing regime and harmonizing the requirements for issuance and trading of tokens. This legislative development will enable businesses in the sector to access the entire European market via passporting at a single point of compliance.
4. Coming Into Force
In a September 2020 communication to the European Parliament and the Council, the European Commission declared the adoption of a "comprehensive framework enabling the uptake of distributed ledger technology (DLT) and crypto-assets in the financial sector" as one of its main priorities in the digital transformation of Europe by 2024. The communication specifically referenced the MiCA proposal, creating the presumption that the rules will go through the ordinary legislative EU procedure within this 3 year period. On the 30th of June 2022, the European Parliament and the European Commission reached a provisional agreement on the final text of the Regulation. The official version and the entry into force of MiCA are expected in the first quarter of 2023. After its entry into force, crypto-asset issuers and service providers will have 18 months to conform to the Regulation. Nevertheless, crypto-asset issuers and service providers should begin considering MiCA's future implications on their businesses if they want to ensure a smooth transition under the upcoming legal regime.
Series of blogs 'MiCA'
The draft Markets in Crypto-Assets (MiCA) Regulation was released by the European Commission in September 2020. As with most markets-focused regulations, one of MiCA's priorities is to limit the potential risks to the consumer. But the EC's proposal also aims to address certain issues that it sees as hindering the EU crypto-asset sector.
Watsonlaw will publish a series of blogs about MiCA over the coming weeks.
The following topics are covered:
MiCA – Introduction to the Markets in Crypto-Assets Regulation
MiCA – Reasons and Objectives
MiCA – Choice of Legislative Instrument and Scope
MiCA – Offering of Crypto-Assets and Admission to Trading
MiCA – Offering and Admission to Trading of Asset-referenced and E-money Tokens
MiCA – Regulation of Crypto-asset Service Providers
MiCA – Market Abuse Prevention under MiCA
Questions?
If you have any questions about the MiCA, please contact new tech expert Willem-Jan Smits or Camiel Vermeulen. Our cryptoteam has extensive knowledge of the crypto- asset sector and are ready to help you.